Our team has been providing childcare services in Northwest Arkansas for over 15 years. We take pride in serving the families of this community and strive to build lasting relationships with our clients. We offer convenience and affordability without sacrificing your peace of mind. We believe that all children deserve access to a Clean, Safe, and Nurturing environment and as part of that belief, we welcome all children. We accept self paying families, vouchers through TEA, ESS, and Workforce, as well as foster families.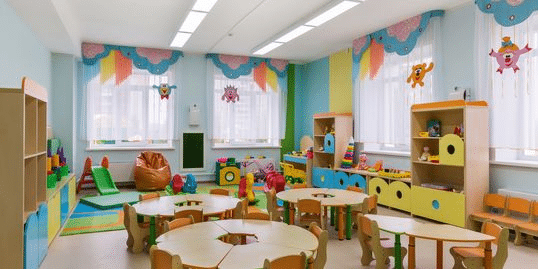 Our facilities are designed to be safe, secure, and inviting. Your child's safety is our number one priority.  A pin pad lock is in place so that only authorized people can enter beyond the lobby area.  Children are checked into and out of classrooms on a tablet or computer. An emergency plan and fire extinguisher are posted in each classroom and the written procedures are available upon request.  
Each facility features at least two different playgrounds so that Infants and Toddlers can play separately from Preschool and School Age children and only access equipment designed to be safe for their age group. Classrooms are set up to be age appropriate and provide small and large spaces for children to move, play,be alone, eat , and sleep. We serve full day children breakfast, lunch, and snack that is prepared daily in our on site kitchen.Children who attend after school are provided a snack upon arrival.  Our cooks plan their menu and prepare plates based on guidelines mandated by the Child and Adult Care Food Program so you can be assured your child is getting balanced meals with all the right nutrition. We encourage you to visit us and discover which one is a better fit for you!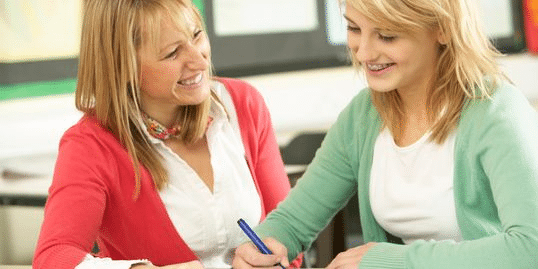 Our staff consists of lead teachers, transportation staff, kitchen staff and substitutes.  All of our staff members complete and pass criminal, FBI, and child maltreatment background checks as required by state law. Each staff member is required to complete an initial orientation training that includes an overview of licensing regulations and best practices as well as CCOT , CPR, and First Aid training.
Each year after that, staff members must attend 15 hours of additional training to remain employed. Members of our management team supervise staff and monitor classrooms for safety and quality. Our staff members are from various locations and educational backgrounds and bring diversity into our facilities. They were raised in places like Mexico, Puerto Rico, Colorado, Marshall Islands, and right here in Springdale. In addition to native English speakers we  have bilingual teachers who are fluent in  Spanish as well as Marshalleese. We encourage each of our staff members to develop relationships with our families and to keep an open line of communication to ensure your child gets the best care.